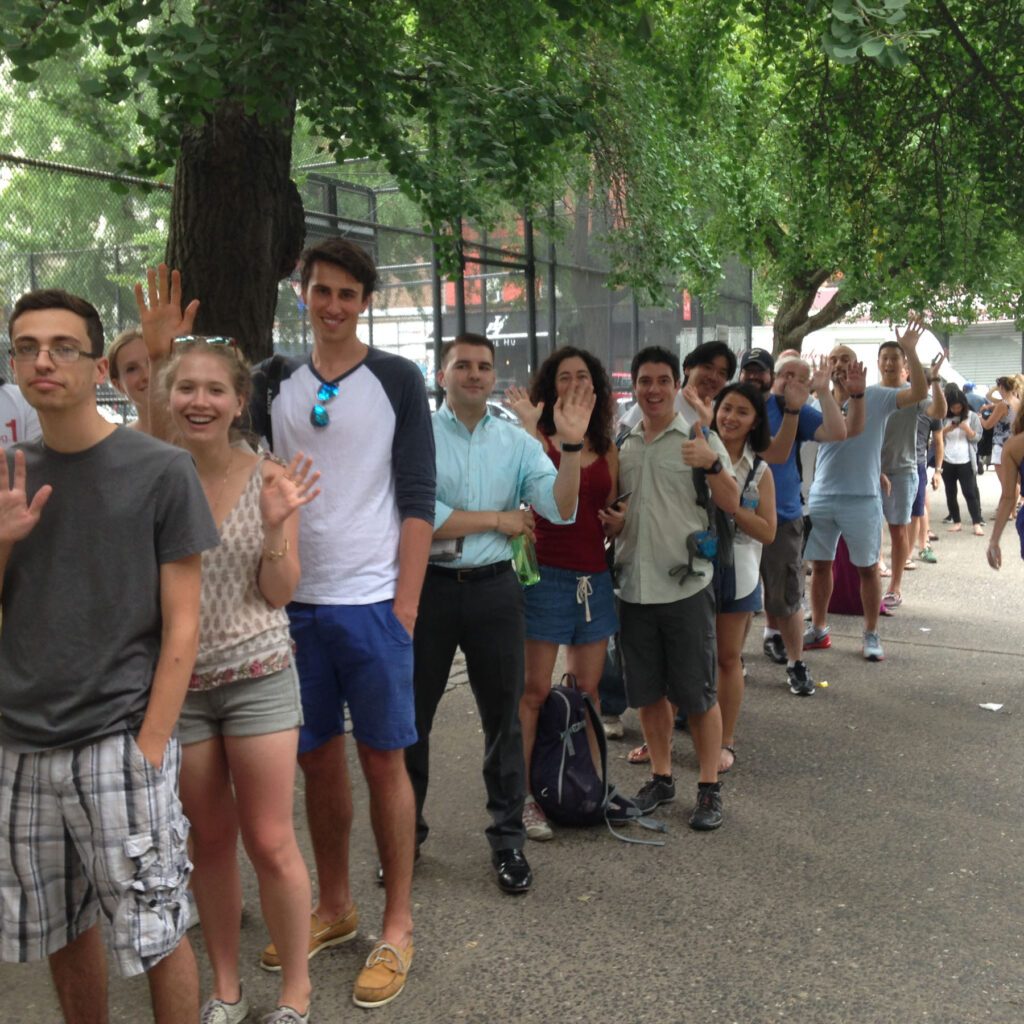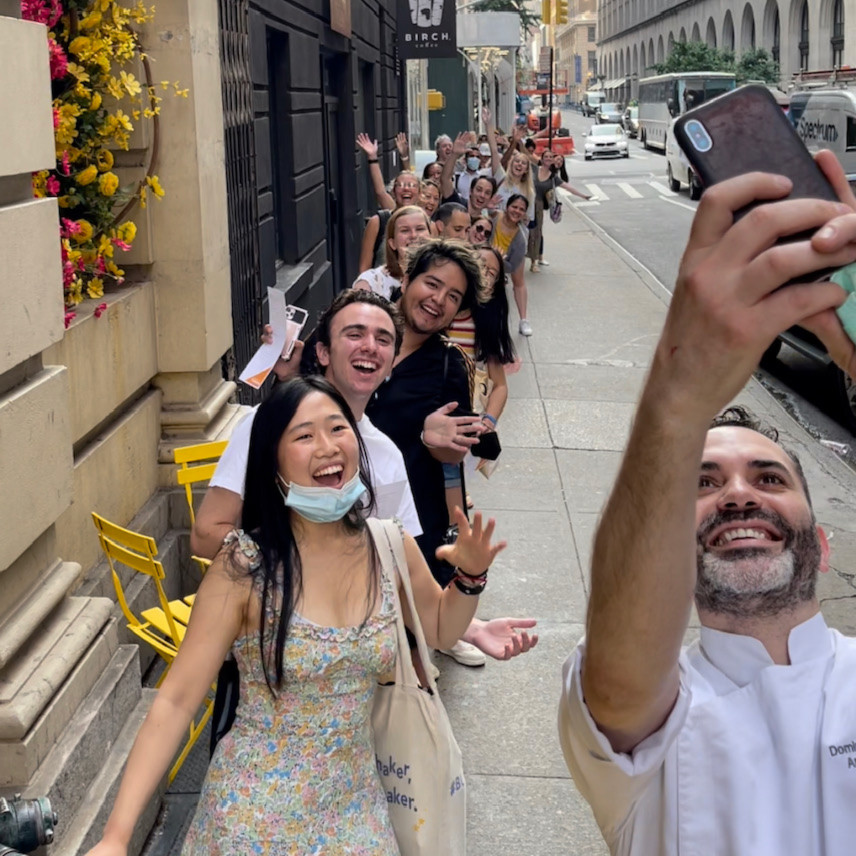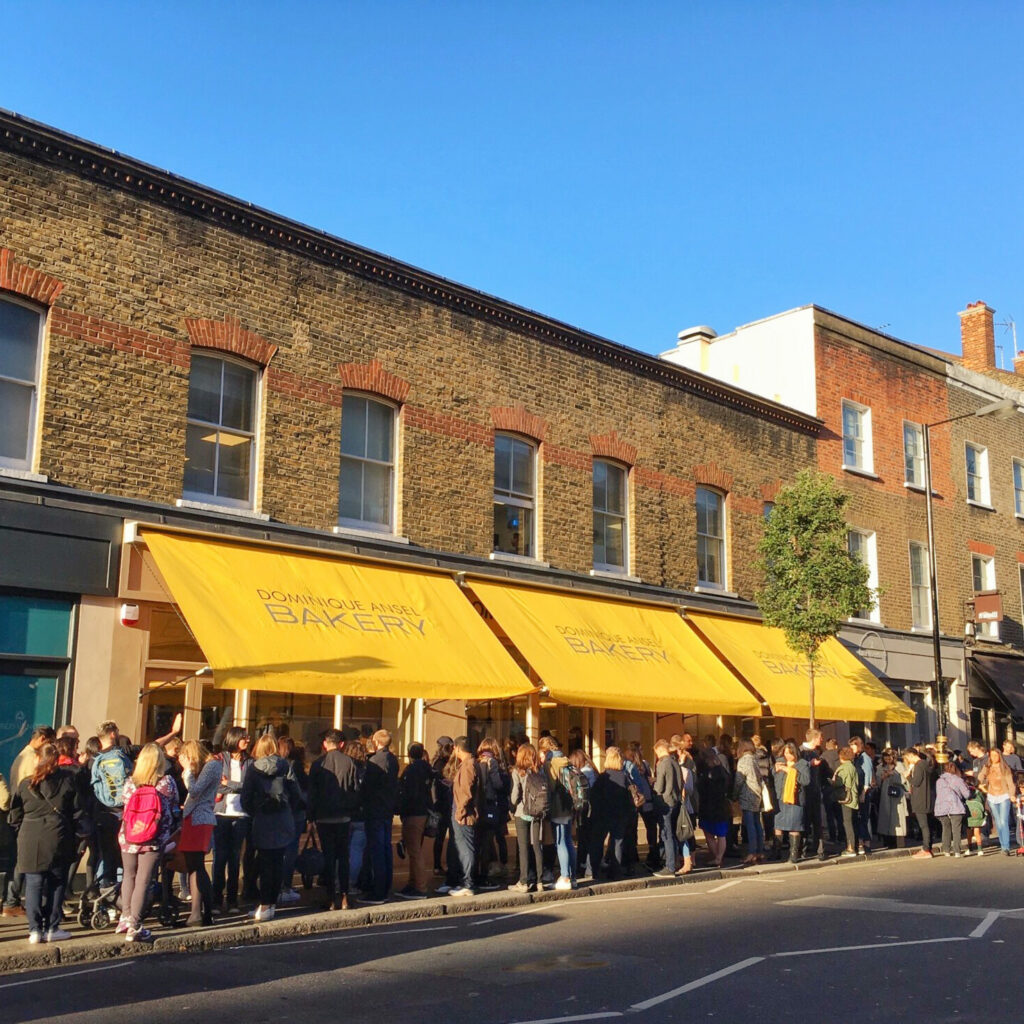 ONCE UPON A TIME, THERE WAS A BAKERY...
Thank you for sharing your Bakery Story with us.
The story of the Bakery is more than just ours to tell -- it's also yours! We're so humbled and proud to share the bakery told through the eyes of our biggest fans, whom we consider friends and family.
You can participate in our DAB Stories by emailing us at
[email protected]
with your story. By your participation, you are consenting to DAB's use of all submitted material, media, images, and submission language including pictures, social media handles, name, likeness, contact, and email addresses and are authorizing our broad use of these materials including, but but not limited to publishing your submission on our social media and company website.  No party will be compensated in any form for any submissions. Entries and submissions may be minimally edited for grammar/spelling errors or shortened/condensed. Not all submissions or entries will be posted and will be done so at the discretion of DAB. Once a party has emailed to the email address
[email protected]
; it shall be deemed a submission and all submission rules shall apply.  DAB shall not be responsible for improper submissions made by third-parties.  All submissions shall be governed by the
Privacy Rules
and
Terms and Conditions
.
The Stories —
Here are some of stories of the bakery throughout the years as told by our lovely guests, who we see as part of the Bakery family.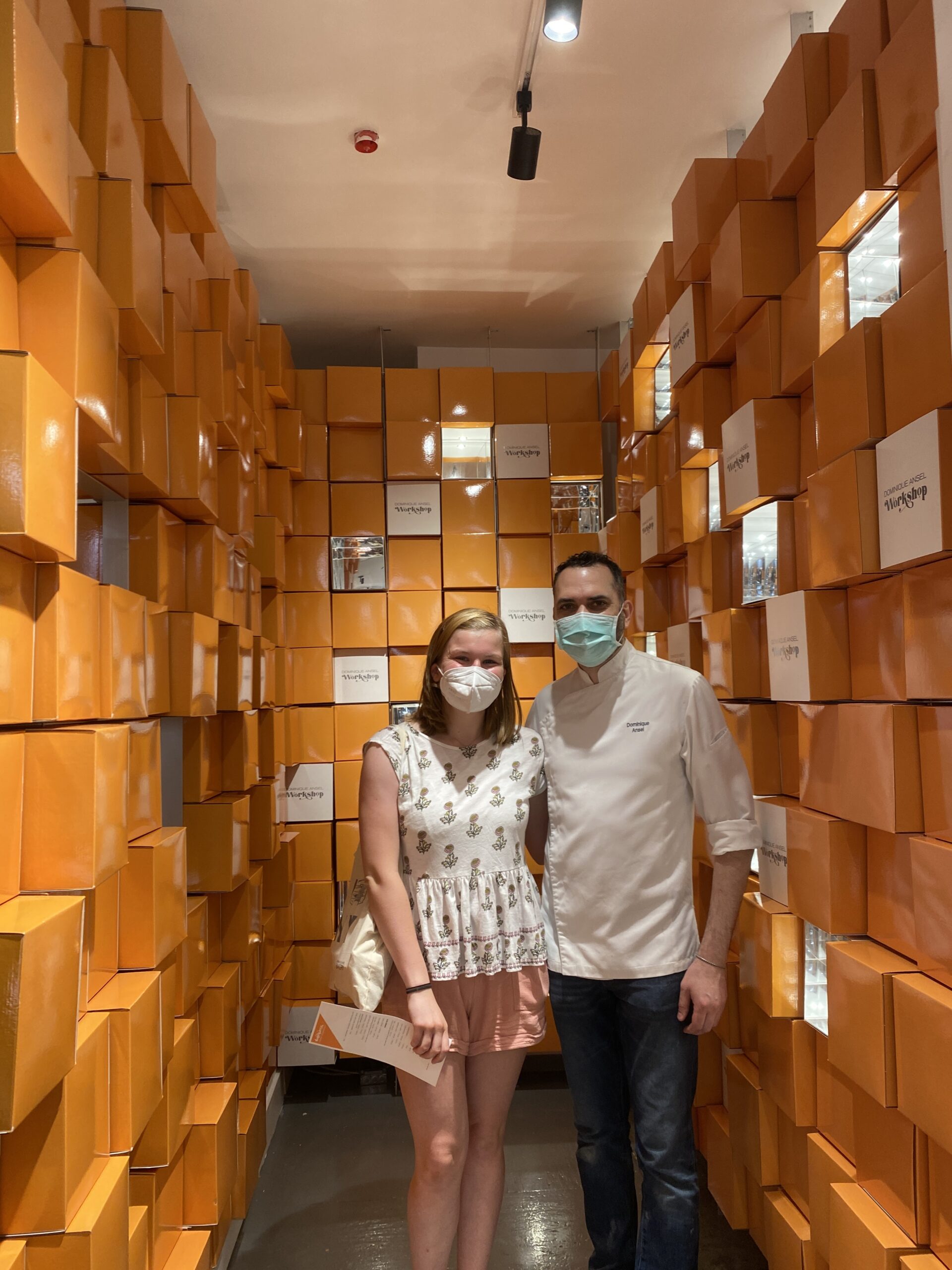 Dominique Ansel Bakery and Workshop are so special to me for so many reasons. I am a freshman at the College of Willam and Mary, but I want to go to pastry school after college and pursue that as a career path. For the past four years, I have been going to New York City for an annual trip to visit my best friend. We always plan out a long itinerary, with the majority of it revolving around visiting different restaurants and bakeries, but the best is always visiting Dominique Ansel. My friend and I have a long and continuous debate over whether the DKA or the Cronut is superior. She believes that the DKA is the best, but I believe that the Cronut is superior (although the DKA goes great with coffee).

I was coincidentally in New York City with my friend the day that the Dominique Ansel Workshop opened. We were the fourth and fifth people in line and were lucky enough to be featured on Dominique's Instagram! After receiving our pastries, Dominique came out of the kitchen where he was so gracious and took a photo with us! I told him about who I am and how inspired I am of him, and he could not have been nicer.

Anne G.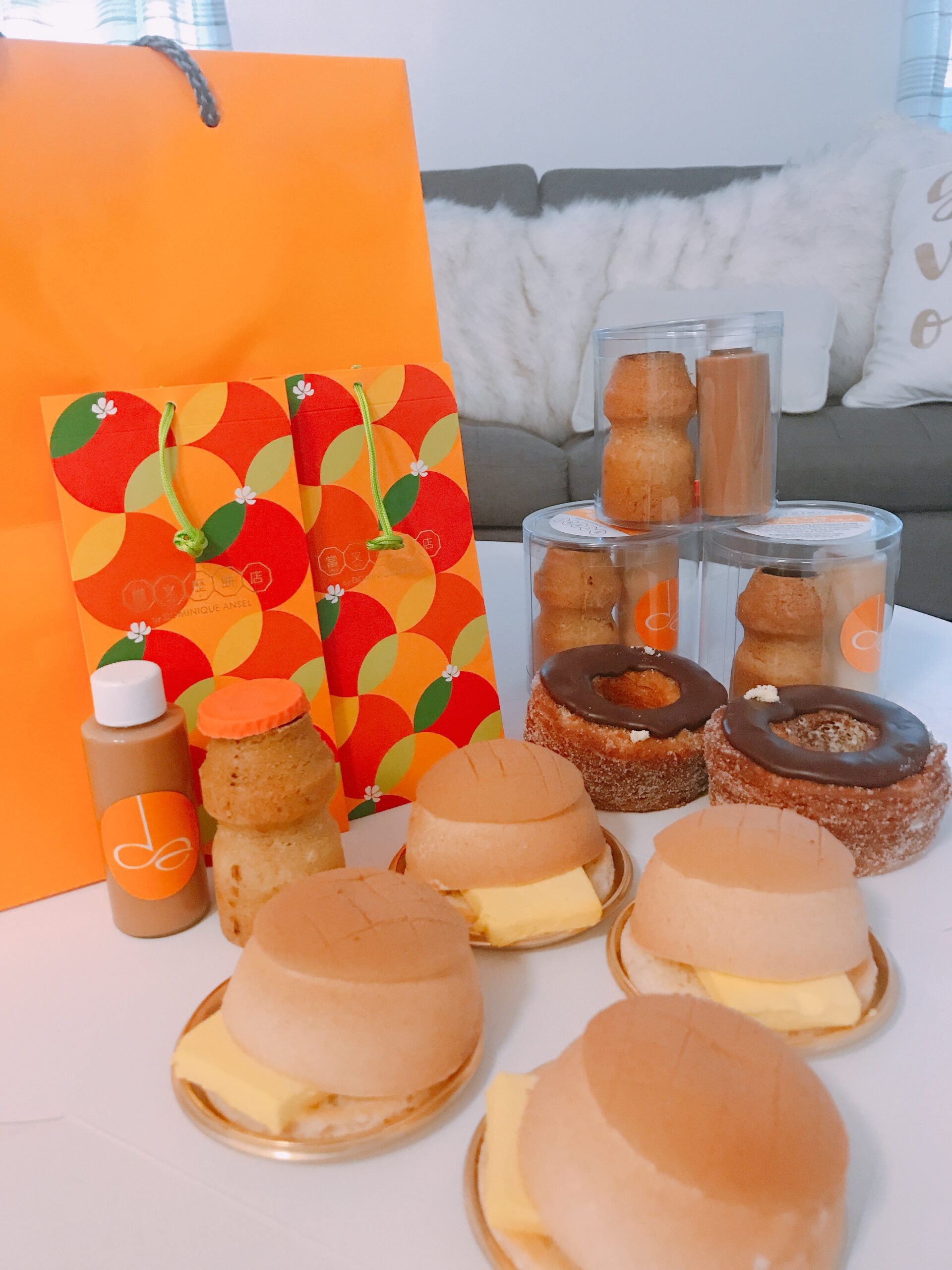 I had always been a fan of Dominique Ansel and had travelled to Japan and Hong Kong to visit their sister stores. I finally immigrated here from Hong Kong 2 years ago for my husband and was severely homesick and to my surprise the New York store was doing a weekend exclusive on the Hong Kong store pastries for lunar new year. I was so happy I got a taste of the milk tea shots and pineapple bun cakes. I also received a coupon to redeem at the Hong Kong store in my lucky red pocket. I was waiting on my green card so I knew I could never use it so I mailed it to my family in Hong Kong and it brought such a smile to my face when they were able to redeem it half way across the world, and my husband's family here was able to enjoy it with me for lunar new year. DA has such a special place for my husband and I because I would always visit the store whenever I would travel to New York for my husband and even when we were on vacation we had to hunt it down to see what cool Cronut flavors they had in other countries. It is definitely a staple for us especially on special occasions!

Cherry H.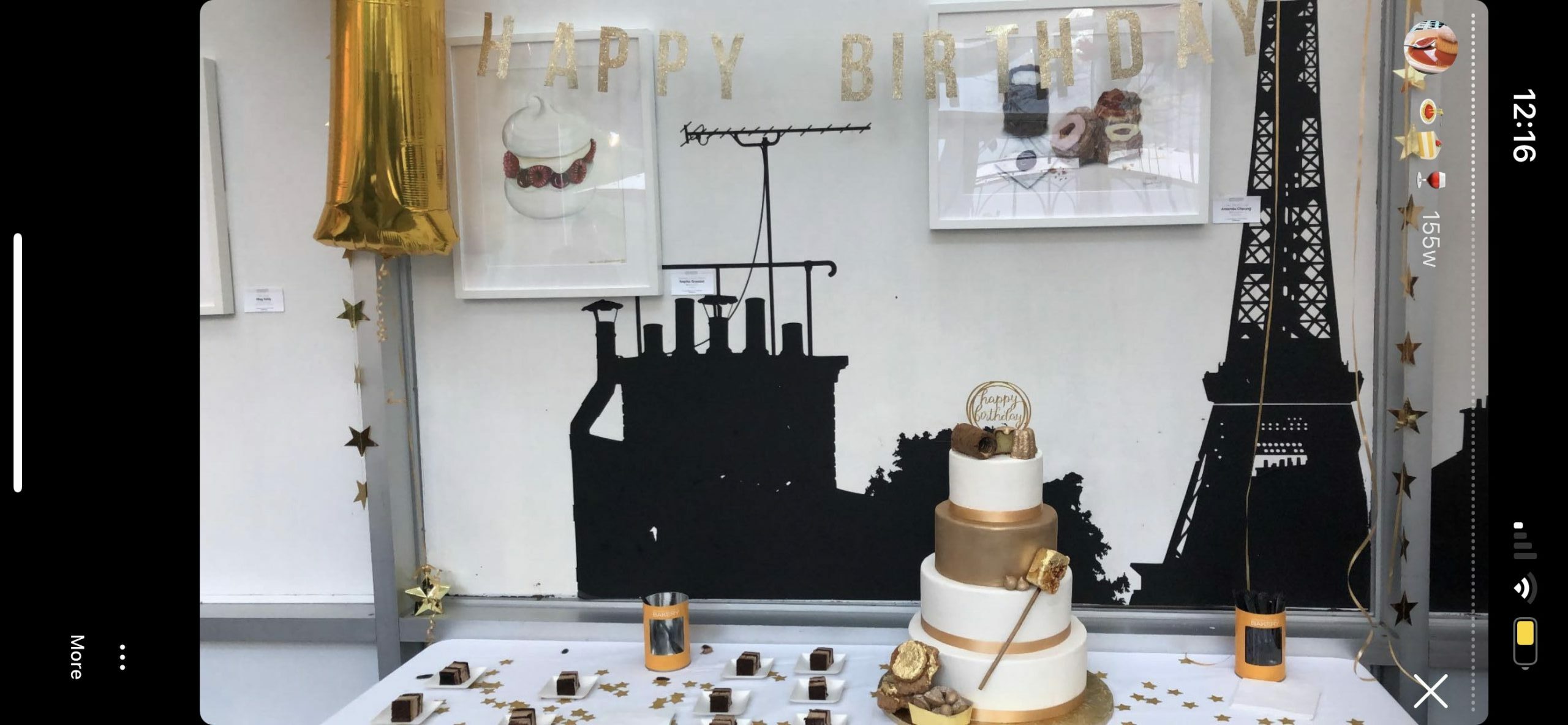 My name is Christina and I have been going to the Dominique Ansel Soho Bakery since the very beginning! Throughout my years at NYU where Dominique himself actually stopped by and handed out cookie shots to my class to being a young professional living in the city, this bakery has always been a staple in my life. I have brought my closest friends and family members here to experience the beautiful and unique pastries that are created here. Whether it's lining up on Valentine's Day, celebrating anniversaries, getting the last cronut of the year or just being in the mood for a DKA, I always find myself on Spring Street.

My boyfriend of 3.5 years knows how much I love this bakery and a tradition we have is that we try to go to as often as we can to try the latest treats and if we are lucky get our hands on the cronut of the month! Instead of flowers my surprise would of course be a Cronut! I have even been interviewed at the Soho location a few years back for my opinions on the Cronut! I am a big supporter of the bakery and I am hoping to visit all the locations on my travel adventures! Below are some of MANY pictures I have taken throughout the years. 🙂 Congratulations on 10 years and I cannot wait to celebrate in person. Here's to another 50 years!

Christina M.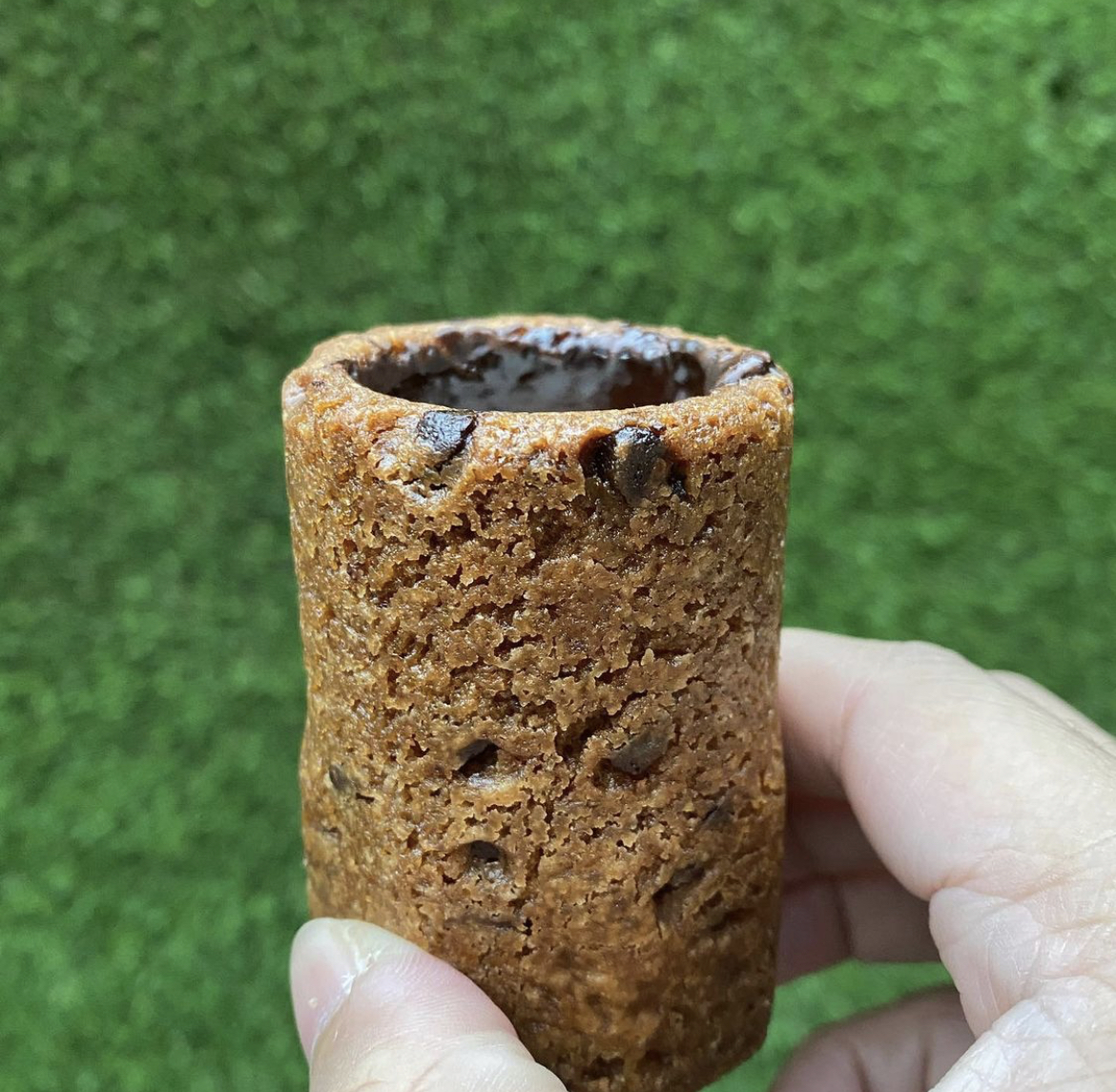 I'm Moises and I have been a fan of your desserts since 2015. I remember back in 2013 when I first heard of Cronut pastries (I was still in Philippines then) and it was the "in" dessert at that time. I remember saying to myself that I will try my first Cronut when I get to the US. Fast forward to 2015, it was August when I first visited your shop. It was my birthday month and wanted to spoil myself. I bought my first box and it was the most delicious thing I've eaten.

It was the year I went back to the Philippines because my visa ended. But I did promise myself that when I have the opportunity to go back to the US, I will definitely live in New York. And so 4 years later (in 2019) I came back to New York for my grad studies and the first dessert shop I went to was – of course, Dominique Ansel.

I had my first bite of Cookie Shot and it was amazing. I remember bringing a friend, too. We had a nice chat over Cookie Shots and until this day, we remember our conversation in your shop.

And then the pandemic happened. I thought I had to go back to the Philippines. Luckily, I didn't and had the chance to continue my grad studies. I thank God for the amazing blessings.

It was still on lockdown but during my birthday month (August 2020), I went back and tried the watermelon soft serve. I am telling you, you should have more flavors! This was fantastic!

And my recent visit to your shop was last June 2021 and tried the Apple Tarte Tatin. It was sweet, light, tangy & sophisticated.

So that is my story. I want to say that your shop gave me wonderful memories. From dreaming of one day visiting your shop in NYC to living in NYC and celebrating special moments of my life with your amazing desserts. It truly is amazing.

Cheers to many more years of success! I'm hoping that even when I'm in my 80's (I'm currently 28), I'd still be having desserts and tell my future children & grandchildren how your desserts evolved from pastries to memories.

Moises A.
The first time I fell in love with Dominique Ansel was the first time I met the Cronut. My husband and I love NYC and travel in from Long Island regularly. At the time we were newly engaged with a puppy Bernese Mountain dog and we decided to head on in for an early morning adventure. We arrived to a line around the block, grabbed coffee and waited. People stopped us to pet Mozart, our pup, and he became the hit of the line. As we waited we were given a sample of your Madeleine and I remember thinking – life doesn't get much better than this. It was a perfect morning and the Cronut surpassed expectations. And so the love affair began. We've traveled in for DKAs to celebrate a fall or winter morning, purchased the summer tartes to celebrate my mom's 60th, traveled to the new workshop to pick up the picnic of pastries to eat in the park.  During the pandemic we drove in and watched a flower come to life in hot chocolate. We sat in our car with our hot chocolate and pastries to bring home and life felt normal again. We've had 3 children, been married almost 10 years and our puppy is now all grown and 9 years old. The bottom line- we have loved life along side your bakery.  So thank you for being there. For your creativity. For your dedication to creating baked goods that are filled with flavor and tied to memories. For being part of our life all these years. Congratulations and cheers to 10 more!

Sharon V.
First of all felicitation on this big accomplishment. To me I can understand the significance because I have been your customer since the first week you opened and have not stopped visiting since then as I work close by. The most special thing about DAB to me, besides for the extremely delicious pastries and more, is that I took a date to the bakery for our first date for coffee and pastries. We kept going back and trying all the cronuts all these years. Today, she is my wife, and still we take dates to the bakery. And the most special thing of all, is that our son now joins us at the bakery as he is finally old enough to have his favorite chocolate chip cookie and share some amazing hot chocolate with his mother. To be going on dates there alone and be at the same place all of a sudden with this boy, is so special. His birthday is actually on November 23 so I thought this could be a special one for us as it is a sentimental place for my family and I. We wish you another 10 years at the bakery and will continue to follow you in all your new openings!

Corey K.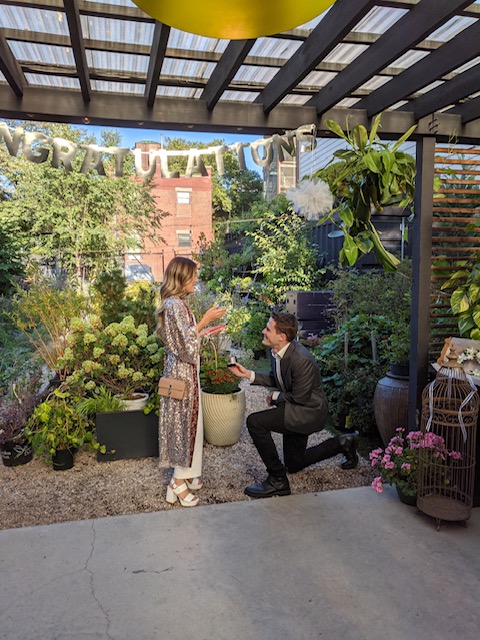 My fiancé and I started dating around five years ago, and on one of our first dates, I coordinated a pickup order of Cronuts. It was the first time my fiancé (even though he's lived in Brooklyn his whole life) ever tried a dessert like that, and he became instantly obsessed. It helped to kickstart our combined love of food.

He started following the Dominique Ansel Instagram page and asking me to pre-order Cronuts if there was a flavor he was particularly interested in (lol). Also, for our engagement last year, our friends even got a bunch of Cronuts to celebrate! You can see they're in the background of some of the food shots that were taken 🙂

 

Jen C.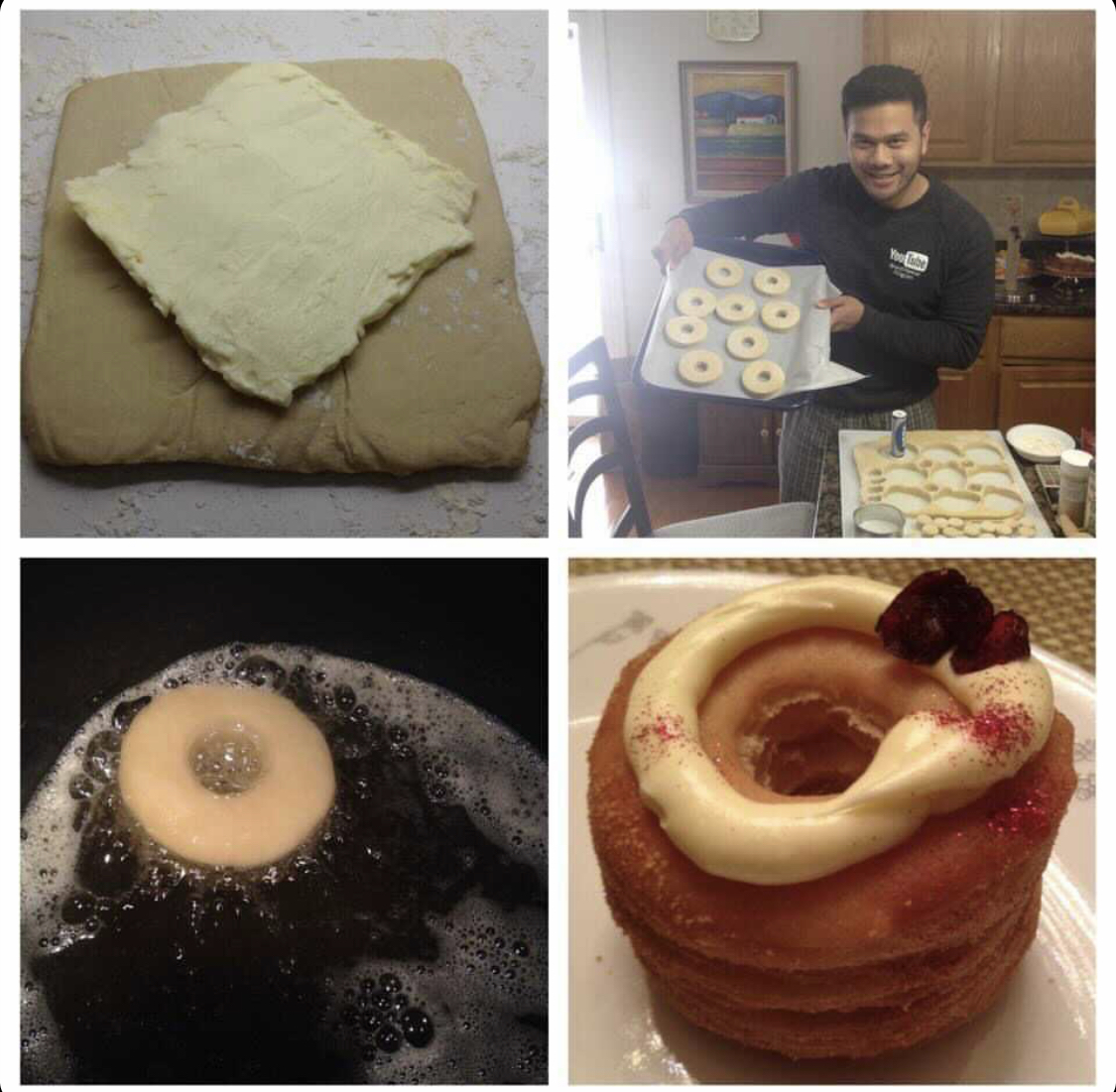 I share your treats with my high school buddy Shirley to celebrate 20 years of friendship! Though not aspiring pastry chefs, we are in awe of them and respect their hard work, stamina, and creativity. I attempted to make Cronut pastries back in Nov 2014 using Chef Dominique's recipe and it was not easy. Ever since then it's always a treat to see and meet Chef Dominique and his pastry chef friends. One of my most memorable events was going to UP for the theme of Firsts with my family.  Oh and I'm also grateful to DA bakery for convincing me to finally open an Instagram account back on "Do something nice day" in 2014! I'm not sure where I'd be today without DA bakery!

Joseph L.
I'm a baker as well, I get the Cronut every month in SoHo, my name is also Dominique.  🙂 I've tried just about every pastry made at the Soho location and I admire Mr. Ansel's dedication and all the hard work he puts into making all his creations. Whenever I go to SoHo to get my Cronut I always get 2. I live in New Jersey and work in Washington Heights at Columbia- Presbyterian. I get a Cronut for me and one for my mom who still lives in Brooklyn, NY.  Part of my bonding time is over Cronut pastries and coffee (for her and tea for me). She doesn't go out much anymore mainly because of the pandemic so I make it a point to pick something up for her as a treat.

Dominique M.
I am an aspiring home pastry chef and have been amazed by Dominique Ansel's work since the release of the Cronut. He's introduced me to a world a French pastry that I never knew existed. I was only hip to croissants, macarons, madeleines and eclairs, but Dominique introduced to kouign ammans, entremets, etc. There's been a myriad of times where I've left home at 5:00am in central Brooklyn to SoHo in order to wait in line for whatever magical creation Dominique has brought to the world, and not once have I regretted losing sleep over it. He's definitely one of my favorite pastry chefs — right there up with Cedric Grolet and Amaury Guichon.

Jared C.
Ever since the launch of the Cronut when I was 14 years old, I've kept up with Chef Dominique and his new pastries and business ventures. Back in 2015 when Dominique Ansel Kitchen first opened, as a sophomore in high school, I skipped school and attended opening day of the bakery, enthralled by the made-to-order concept and the freshness of the food. In 2017, I visited U.P. to enjoy the dessert tasting menu. In 2018, during my first spring break in college, I flew to Los Angeles with a friend to, among other things, visit 189 by Dominique Ansel (one of the best dinners I've had to this day).

Jordan R.
I live with my mom in NYC and we are both HUGE fans of your work. Not to mention our sweet tooths are our greatness weakness! My mom is a croissant connoisseur – she cannot start the morning without one and her coffee so we'd love to see what you have in store! As for me, I have been to your locations in NYC, LA, Tokyo, and also London! I even have my DA passport hung on my wall!!! My favorite items to get from DA bakery is the Cronut (of course) and Frozen S'more ice cream. I even managed to pickup the exclusive birthday anniversary Cronut flight back in May.

Will L.
 My husband and I first had a Dominique Ansel pastry in April 2020, shortly after the world shut down. Dominique Ansel was the only thing we could look forward to when my husband, an anesthesia resident at NYU, was watching COVID wreck havoc on our beloved city. Every month since then, we have walked the 3.5 miles EACH WAY to have the Cronut of the Month and bring back some treats for his coworkers. We walked down in a snowstorm to get the Christmas cereal in December and have made incredible memories meeting all of the other die-hards who make the trek to Dominique Ansel. Dominique Ansel has been the light of our lives the past year and a half. Thank you for all you have done to keep our spirits bright. Thank you for your consideration.

Lisa F.
I'm a huge fan of Dominique Ansel who has gotten almost every Cronut since the launch of the Cronut, has attended UP for every version of the menu and has attended every pie night. My wife and I love chef Dominique's work and we have a 6 month old now and cannot wait for the day we can introduce him to the wonders of Dominique's pastries.

Adam B.