James Beard Award- winning Pastry Chef, Dominique Ansel has shaken up the pastry world with innovation and creativity at the heart of his work.
He has been responsible for creating some of the most fêted pastries in the world, including: the Cronut® (named one of TIME Magazine's "25 Best inventions of 2013"), The Cookie Shot, Frozen S'more, Blossoming Hot Chocolate, and many more.
Perhaps what has been most widely been reported on is Dominique's creation of the Cronut®, his signature croissant-doughnut hybrid pastry that first launched at his eponymous Bakery in New York in May 2013, soon becoming the world's first-ever viral pastry. Within hours, photos of the Cronut® spread across the social media sphere, and a single blog post about this brand new pastry was linked to over 140,000 times in just the first day. Within days, guests visited from all around the world to line up for blocks around the bakery, rain or shine.
Taking two months and more than 10 different recipes to perfect, the Cronut® isn't simply croissant dough that's been fried. Made with laminated dough that has been likened to a croissant (but instead uses a proprietary recipe), it's first proofed then fried in grapeseed oil at a specific temperature. Once cooked, each Cronut® is 1. rolled in sugar; 2. filled with cream; and 3. topped with glaze. The entire process takes three days to complete. Today, Cronut® pastries are available only at Dominique Ansel Bakery locations in New York, London, and Los Angeles, with the flavor changing every month at each bakery, never repeating. In its first year, TIME Magazine named the Cronut® one of the "25 Best Inventions of 2013," and it has since appeared in the news across the world, from Good Morning America to the The Today Show, ABC's The Chew, Late Night with Jimmy Fallon, Live with Kelly & Michael, CNN's Piers Morgan Live with Anthony Bourdain, E! News, Bloomberg, and more. It has also been featured on TV shows like Modern Family, The Mindy Project, Jeopardy!, Two Broke Girls, Comedians in Cars Getting Coffee, and Gilmore Girls, among others.
But before the Cronut®, a time that our very first guests refer to as B.C. ("Before Cronut®"), it all began years ago from humble beginnings. Growing up in a small town in France just north of Paris, Dominique never set out to become a chef. At the age of 16, he began working at a local restaurant in order to help support his family. There was a free culinary school in his hometown, so he enrolled in their apprenticeship program, first as a savory cook and then as a pastry cook. It was the precision and scientific nature of pastry that appealed to Dominique immediately, and from then on, he knew what he was meant to do.
At age 19, Dominique went on to complete his military service in French Guiana in South America as part of a community program teaching locals how to cook. Upon returning to France, he used all of his savings to buy a beat-up car and drove to Paris, dropping off his resume at any bakery he could find. He later landed at the legendary French pastry shop, Fauchon, as one of 30 seasonal holiday workers. He was told that only one employee would remain at the end of the season, and when the time came, he was the one they chose. Dominique stayed on with Fauchon for nearly eight years, working his way up to lead international expansion, traveling the world opening new shops.
In 2006, Dominique moved to New York City with just two suitcases to serve as the Executive Pastry Chef of Daniel Boulud's renowned restaurant Daniel. During his six years there, the restaurant earned its coveted third Michelin star and a four-star review from The New York Times.
In November 2011, with a team of just four employees, Dominique opened Dominique Ansel Bakery on a quiet Soho street. Serving both sweet and savory items with pastries reigning supreme, the bakery became a neighborhood destination and was named Time Out New York's best bakery and Zagat's highest ranked bakery in the city. Signature creations like the DKA (Dominique's Kouign Amann) and made-to-order Madeleines quickly became guest favorites. It wasn't until May 2013 that a new creation Dominique deemed the Cronut® launched, putting this small Soho shop on the map worldwide. The Bakery became the birthplace of more new creations and internationally beloved inventions, from the Frozen S'mores to the Cookie Shot, Gingerbread Pinecone, Christmas Morning Cereal, Blossoming Hot Chocolate and more.
In April 2015, Dominique launched his second NYC shop, Dominique Ansel Kitchen, in the West Village. Turning the tables on a traditional bakery, more than 70% of the menu is either made or finished to order, reflecting Dominique's belief that "time is an ingredient."
Soon after, in July 2015, Dominique launched U.P. (short for "unlimited possibilities), the after-hours tasting table hidden within the Kitchen shop in NYC. The U.P. table seats just 12 and is situated in the center of the shop's pastry kitchens, where guests enjoy an all-dessert menu centered around a theme that changes bi-annually.
In January 2020, Chef Dominique launched Dang Wen Li by Dominique Ansel, his first ever shop in Hong Kong. The shop's name, a translation of "Dominique" in Chinese, features a capsule collection of desserts inspired by local ingredients and traditions, as well as made-to-order specialties and classic French viennoiserie. Additional Dang Wen Li locations have opened in the ifc mall and H Queen's in Central.
In July 2021, Chef Dominique launched Dominique Ansel Workshop in the Flatiron neighborhood of NYC, a croissant counter in the heart of his pastry kitchens, featuring fresh-baked croissants and viennoiserie.
Most recently, Dominique Ansel Las Vegas debuted at the iconic Caesars Palace, opening in October 2022 with a menu of signature pastries including the Cronut®, DKA, Cookie Shot, and Frozen S'more, fresh-baked viennoiserie, and a new pastry collection made exclusively for Las Vegas.
Throughout his career, Dominique has been honored with several awards and accolades, including Business Insider's "Most Innovative People Under 40," Vanity Fair France's "50 Most Influential French in the World," and Daily Mail deeming him the "most fêted pastry chef in the world." He has also been named Dessert Professional's "Top 10 Pastry Chefs in the United States" and Time Out New York's "Top Ten Pastry Chefs You Need To Know."
In 2014, Dominique won the prestigious James Beard Award for "Outstanding Pastry Chef" in the nation and was one of Crain's "40 Under 40." The following year in June 2015, he was bestowed the Ordre du Mérite Agricole award, the second highest honor in France, for his dedication to promoting French cuisine and culture. In 2017, he was named the World's Best Pastry Chef by the World's 50 Best Restaurants Awards.
Outside of the kitchen, Dominique is a dedicated supporter of various charitable organizations, including the fight to end hunger with Food Bank for New York City, City Harvest, and God's Love We Deliver. In the Cronut®'s first year alone, he helped to raise over $100,000 by auctioning off just 24 Cronut® pastries. Dominique published his first cookbook, Dominique Ansel: The Secret Recipes (Simon & Schuster), in October 2014. His second cookbook, Everyone Can Bake: Simple Recipes to Master & Mix (Simon & Schuster) debuted in April 2020.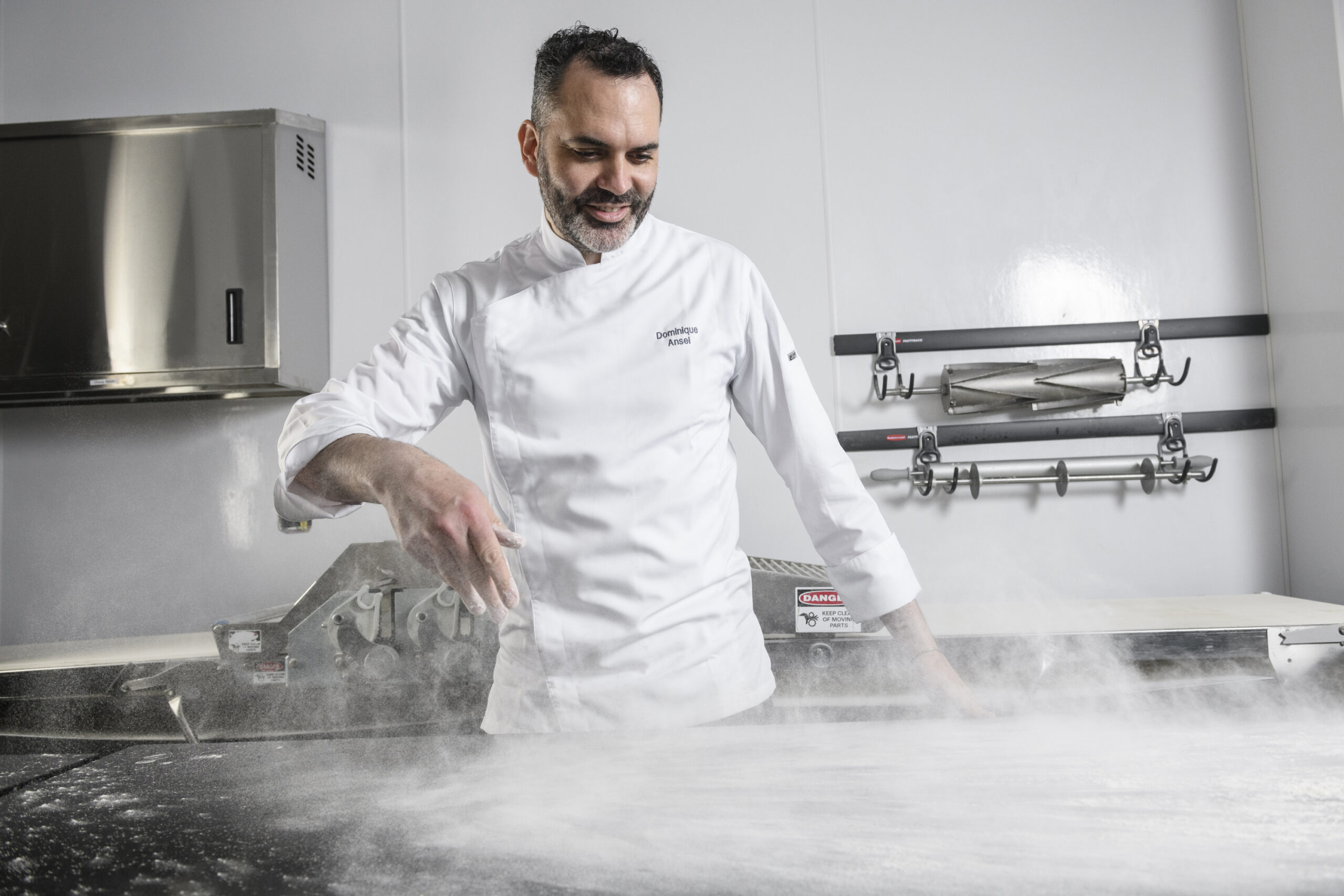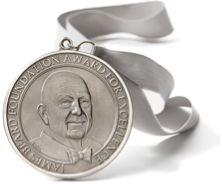 Most Innovative People under 40