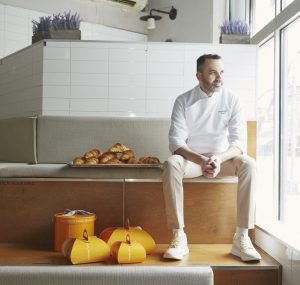 Flour. Butter. Sugar. Eggs. The foundations of pastry, the core ingredients in a croissant, and the inspiration for Chef Dominique's new limited-edition Koio sneakers. Available in both men's & women's sizes, they feature floury white suede, buttery patent leather, crystallized sandy leather, and crisp eggshell white leather.
Click HERE to purchase – it all kicks off  Thursday, May 9th at 9AM!
The post Introducing the Dominique Ansel X Koio Limited-Edition Sneaker appeared first on Dominique Ansel New York.