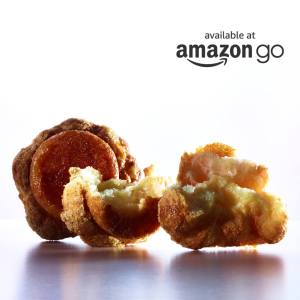 We're excited to announce our DKA's and cookies are now available at Amazon's first-ever Amazon Go store in NYC! 
Starting on Tuesday, May 7th, visit the new Amazon Go store in Brookfield Place and get a taste of some of our bakery signatures. Simply scan your Amazon Go app, grab a DKA and a few cookies (including our signature Chocolate Chunk and Double Chocolate Pecan, and new exclusive Snickerdoodle and Blueberry Oatmeal cookies), and just walk out. It's that easy. 
The post Try our DKA's & Cookies at the new Amazon Go store in NYC appeared first on Dominique Ansel New York.