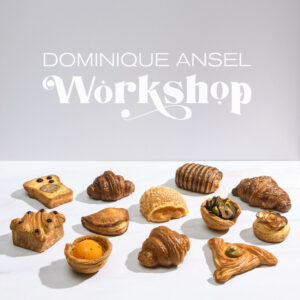 Our newest shop is a celebration of croissants,  located right inside of our pastry production kitchens here in Flatiron, NYC, just a block up from Madison Square Park. Stop in for a taste of all different types of croissants and breakfast viennoiserie, stroll to the park, and enjoy!
LAUNCHING FRIDAY, JULY 16TH, 2021 AT 8AM! 
Hours:
MON-FRI 8AM-4PM  |  SAT-SUN 8AM-6PM .
For more information and menu, check out:
DominiqueAnselWorkshop.com